Private sessions are a great place to start. Sessions are done one on one tailoring the session to fit the client's needs and abilities to ensure the best possible workout. Any and all Pilates apparatus may be used during a private session.
Pricing: 1 session for $85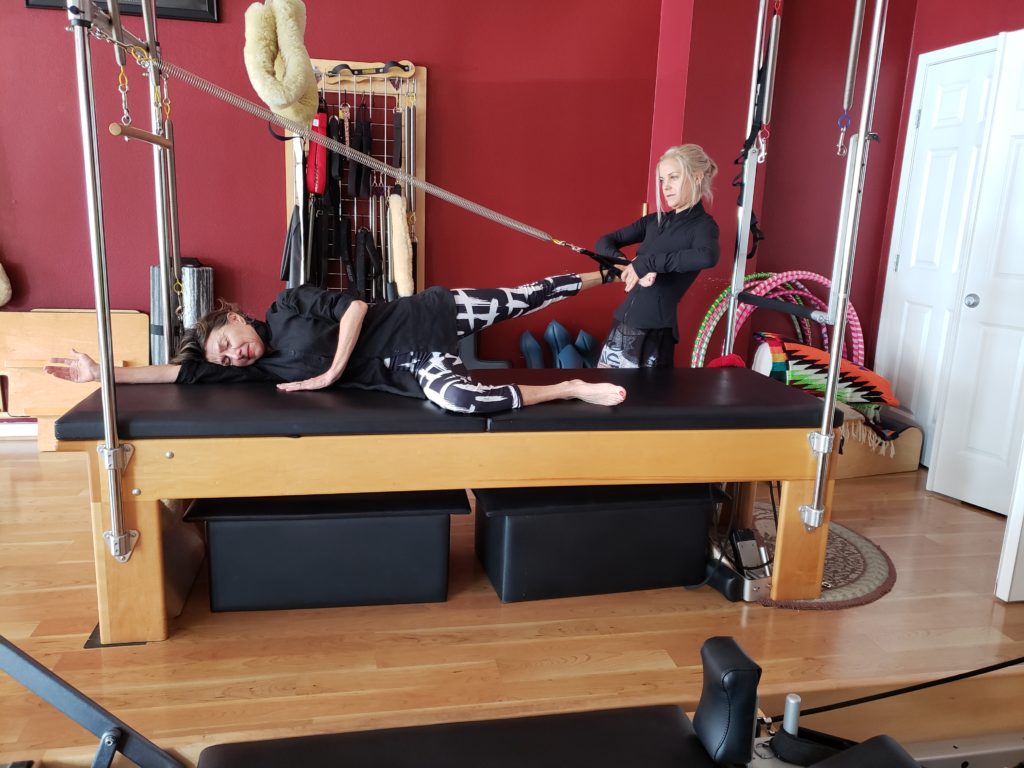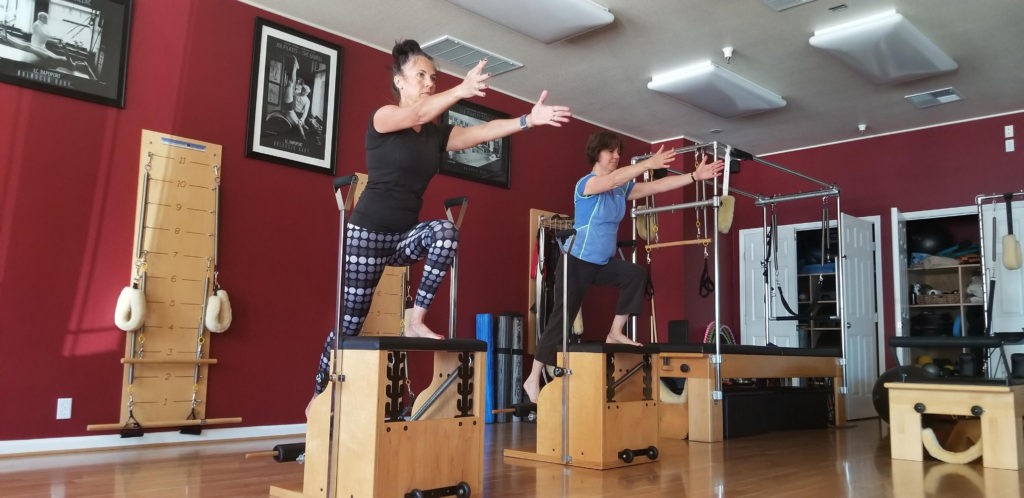 Semi-private sessions consist of two individuals working together on all of the Pilates apparatus. Individuals may request working with a specific friend or partner.
Pricing: $55 per person.
Trio Springboard classes are exercises that are performed using your own body weight and springs attached to a wall-performing exercises that are similar to those done on the Cadillac, a larger piece of Pilates apparatus. The spring's resistance creates a unique way to strengthen your core and tone and firm your muscles. Limited to 3 people.
Pricing: $40 per person.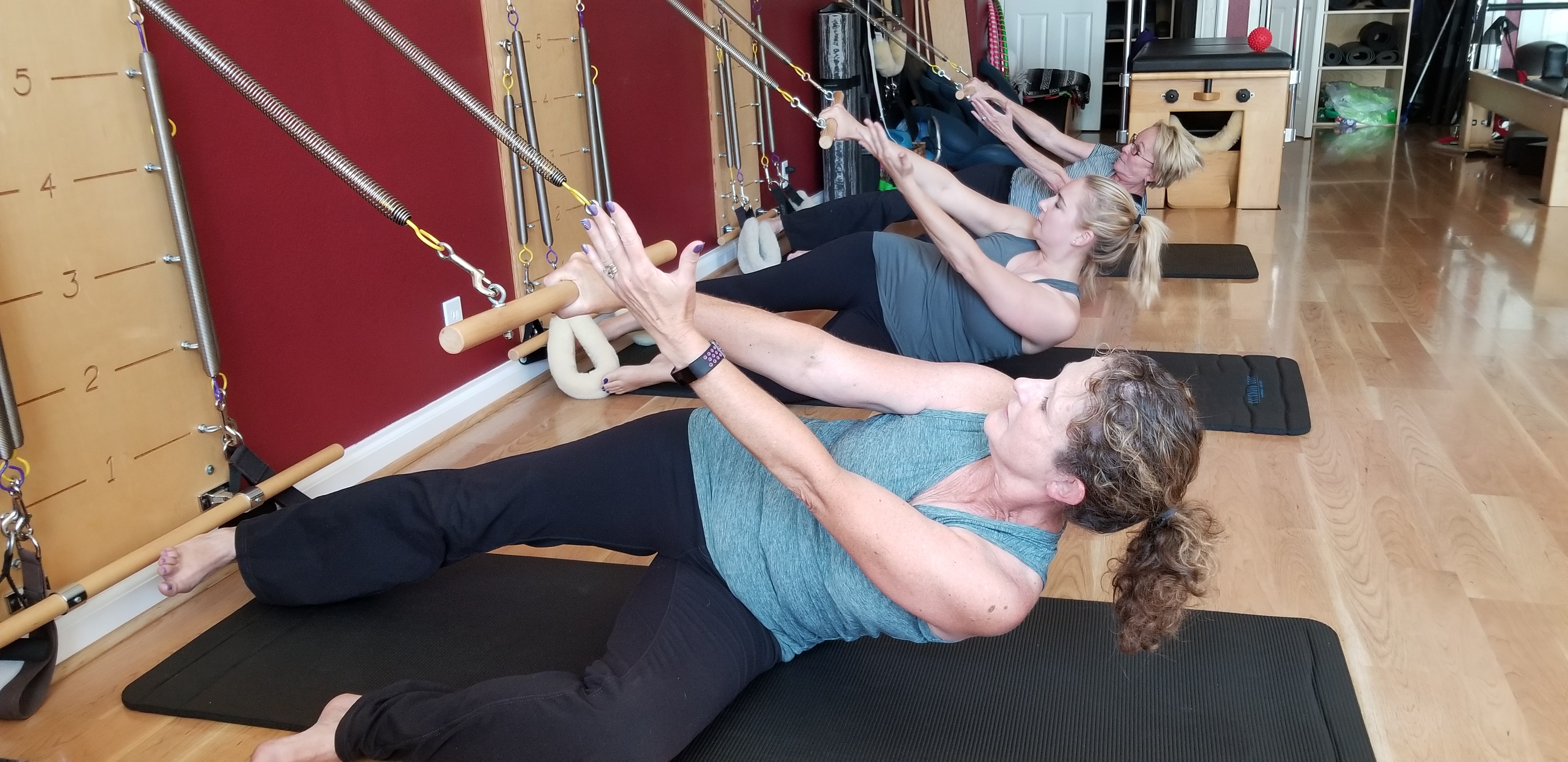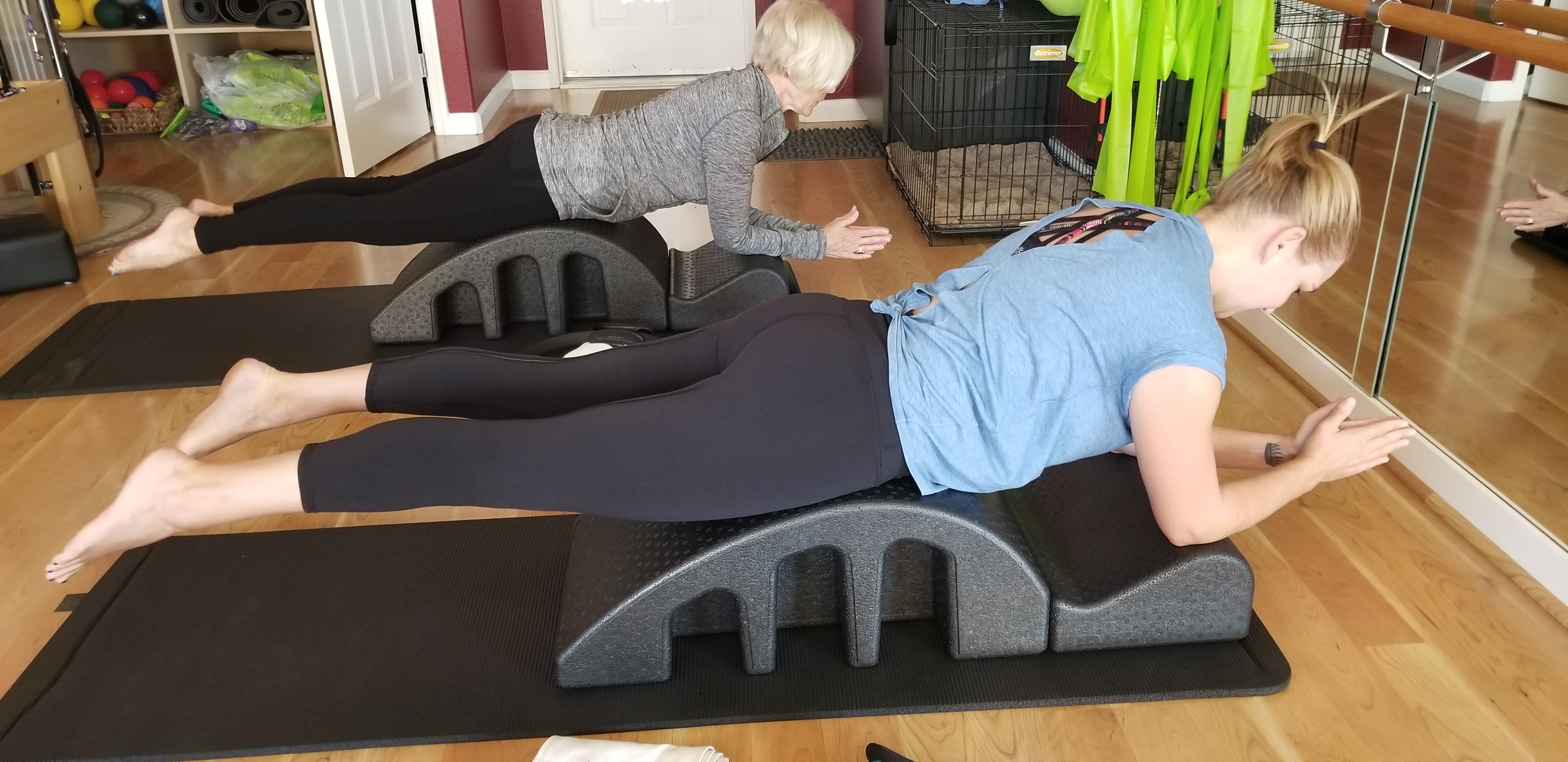 Spine Corrector classes allows for a more intense Pilates workout, deeper stretching, increases core strength and stability, improves the mobility of the spine, strengthens the upper body, develops balance and coordination. Plus it is fun, easy to use and provides exercises to challenge anyone from the beginner to the most advanced. Limited to 5 people.
Pricing: $25 per person.
Jumpboard is a half hour class done on the reformer utilizing the jumpboard to create a powerful workout that gets your rate up. Strengthen and tone legs, abdominals and arms in this fast paced workout. Add it to your existing Pilates routine to give yourself a boost. Limited to 2 people.
Pricing: $20 per person.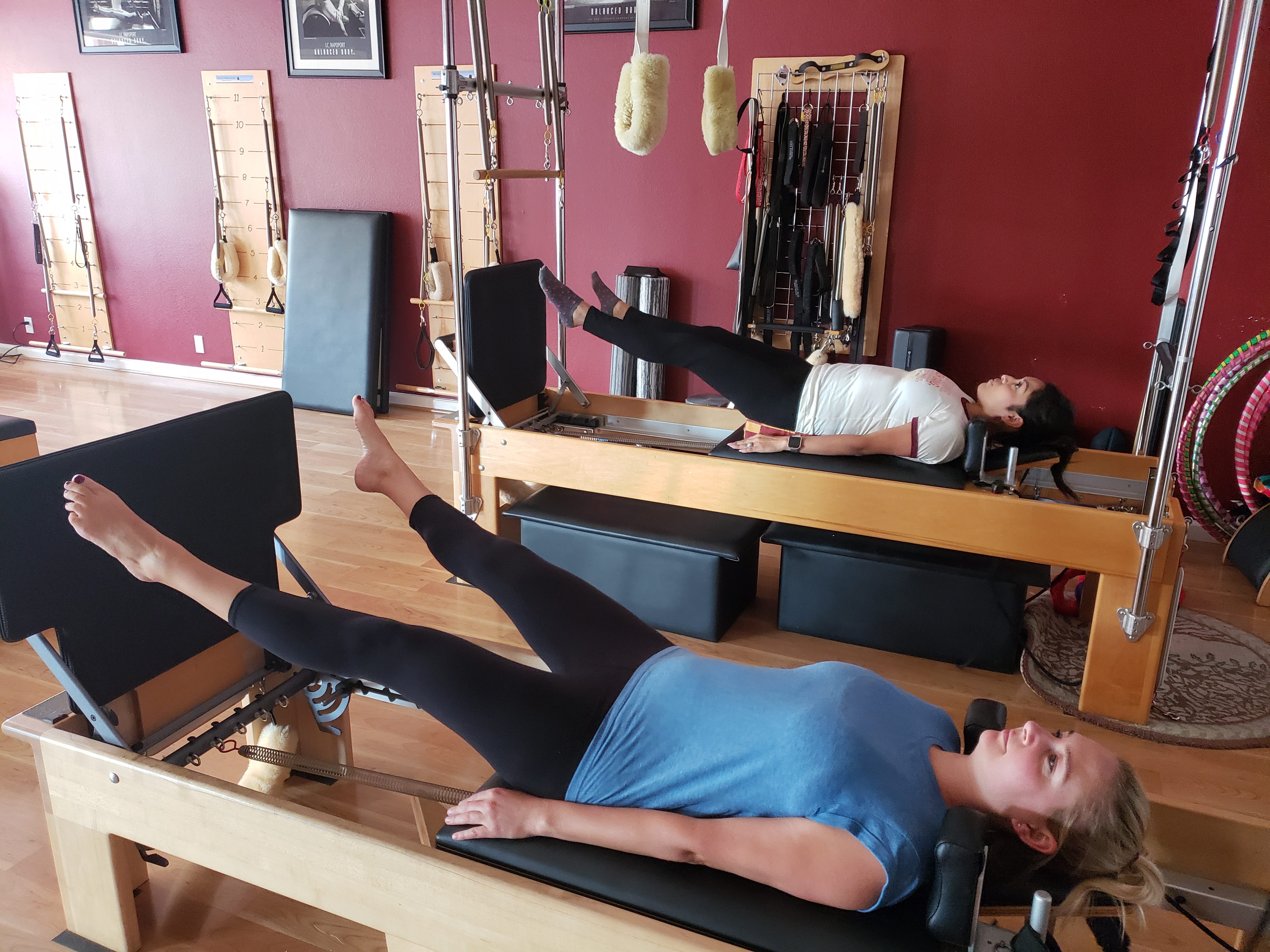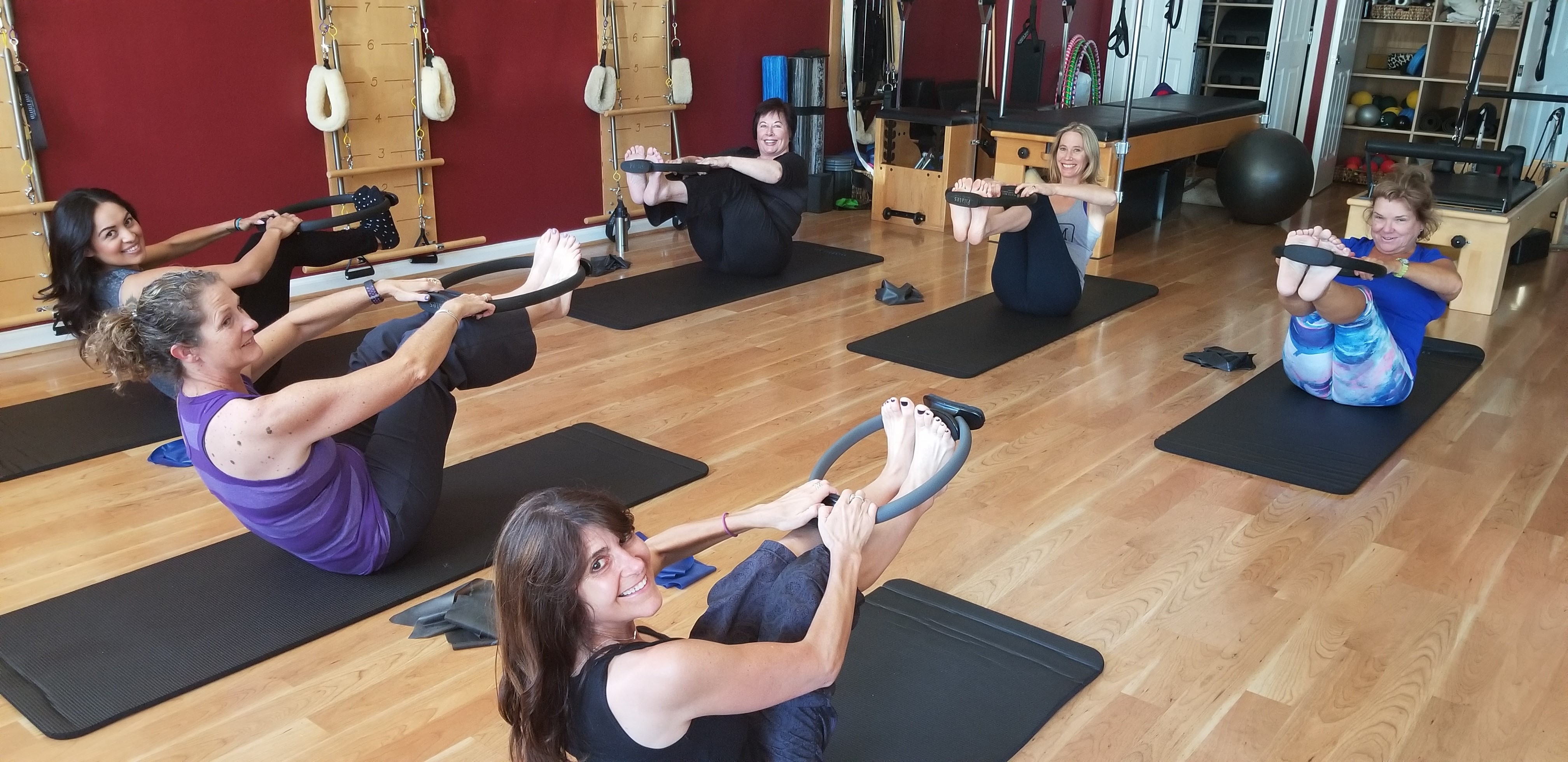 Pilates Mat classes focus on developing core strength and flexibility (abdominals, back and hips) through matching breath with movement. Classes are done on the floor using one's body weight to strengthen, lengthen and tone the inner core. Small apparatus such as the foam roller, Pilates ring, therabands and small balls are used in this class. Limited to 10 people.
Pricing: $20 for 1 Mat Class
OOV Class is a hour class
Experience movement in an entirely new way with this Mat workout on the OOV. With this tool you will feel the adjustments you need to make to find your stability and balance while doing Pilates exercises you already know. You will also make space in your body so you can breathe from your diaphragm more deeply.
Before taking this group OOV class, a 30 minute private session is required about how to use the OOV. It will help you know the correct placement in each position and how to make any adjustments you may need.
Pricing: $25 per person.